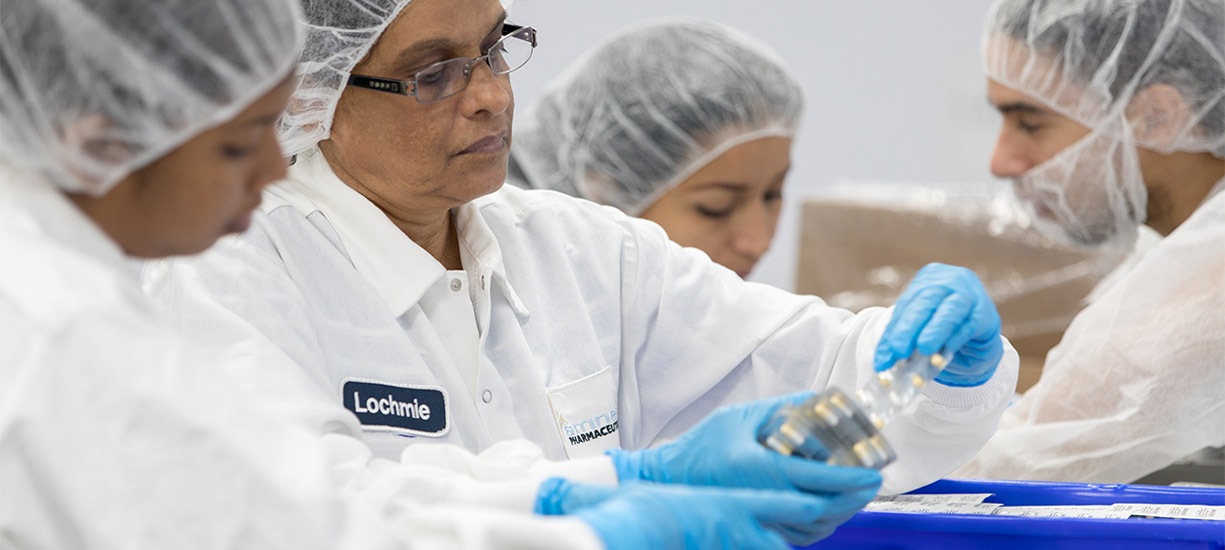 Amneal Teams Demonstrate Huge Effort to Help Americans Battle One of the Worst Flu Seasons in History
April 20, 2018
It's no surprise that the winter 2018 flu season was one of the worst on record. Daily news coverage about rising case numbers and increasing geographic incidence dominated headlines. As Americans undertook normally prescribed precautions to avoid the flu, our Amneal team was hard at working making sure those affected by the virus had the medicines they needed to fight back.


Our growing generic product portfolio includes three strengths (30, 45 and 75 mg) of oseltamivir phosphate capsules – the therapeutic equivalent to Tamiflu® – indicated to help prevent and treat some strains of the flu. Launched in August 2017, the product is manufactured by a dedicated team working from our newly expanded Brookhaven, NY facility and distributed by our Glasgow, Kentucky team to pharmacies across the U.S. and Puerto Rico.
"We saw demand for oseltamivir phosphate increase dramatically this flu season," explained Brookhaven Operations Management Associate Director, Tejas Patel. "To meet that demand, we had to think creatively and work collaboratively to ensure we were keeping pace in supplying medicines for what was becoming a national flu epidemic."
Our teams are motivated to deliver outcomes for patients that help make health possible. It was no surprise when colleagues across all functions rose to the challenge of meeting the sharply rising demands for flu medicine.
Working tirelessly around the clock, seven days a week for two months, functions came together like a family to get the job done. Colleagues working from our Piscataway, NJ site (a nearly 2-hour drive) came to the Brookhaven facility to assist with production, some leaving their own families for a week at a time to be part of the all-hands-on-deck approach.
We also worked collaboratively with our Active Pharmaceutical Ingredient and other bulk suppliers to ensure we had adequate inventory levels needed to produce the rising demand.


This incredible display of ingenuity, quick action and team unity resulted in tremendous success. The Amneal team, from Brookhaven to Kentucky, exceeded customer expectations and effectively ensured the market had the supply of flu medicine it needed.
By February, CDC acting Director Anne Schuchat told health reporters "This season is a somber reminder of why the flu is one of the greatest public health challenges."
Thanks to our Brookhaven, Piscataway and Glasgow, KY teams for selflessly doing their part to keep pharmacy shelves stocked for patients during this turbulent flu season.
See How We Touch People's Lives
© 2023 Amneal Pharmaceuticals LLC. All rights reserved.