Research & Development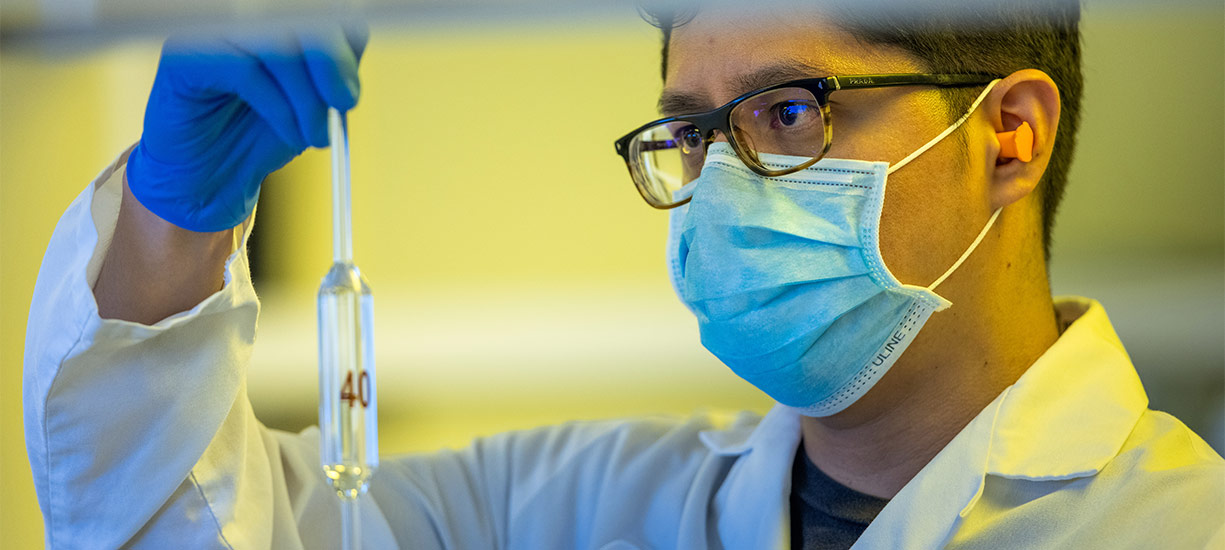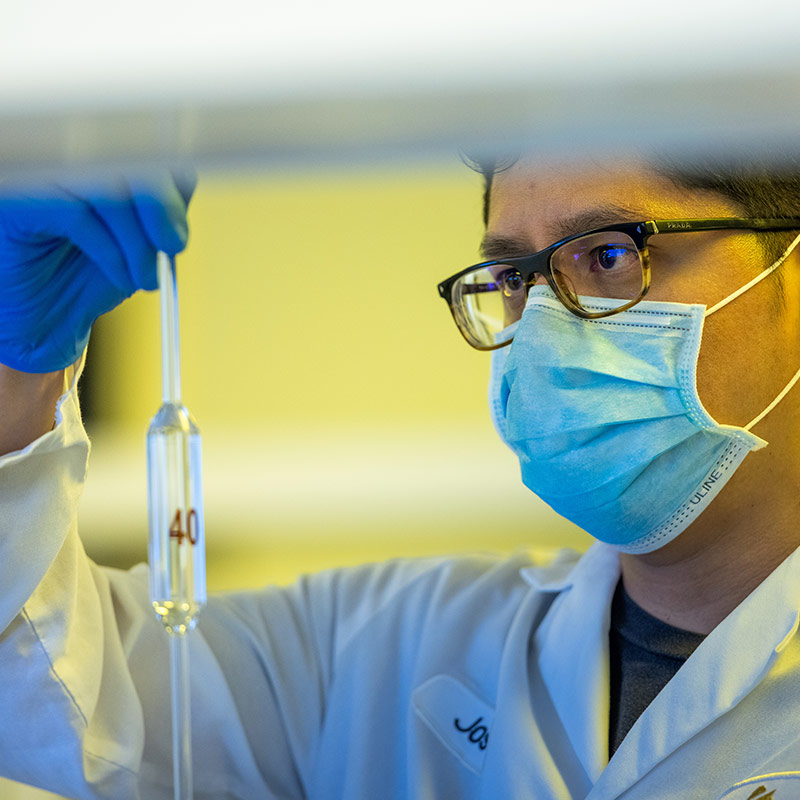 We invest significantly in new product development
Our R&D strategy is led by a world-class in-house development team and supplemented by creative product development partnerships with external stakeholders. The focus of our R&D strategies is ensuring the ongoing innovation of important and value-generating products across our portfolios.
A proven track record of innovation for patients
The graphic below reflects the timing of when a new product in each dosage form category was initially launched by Amneal or is expected to launch.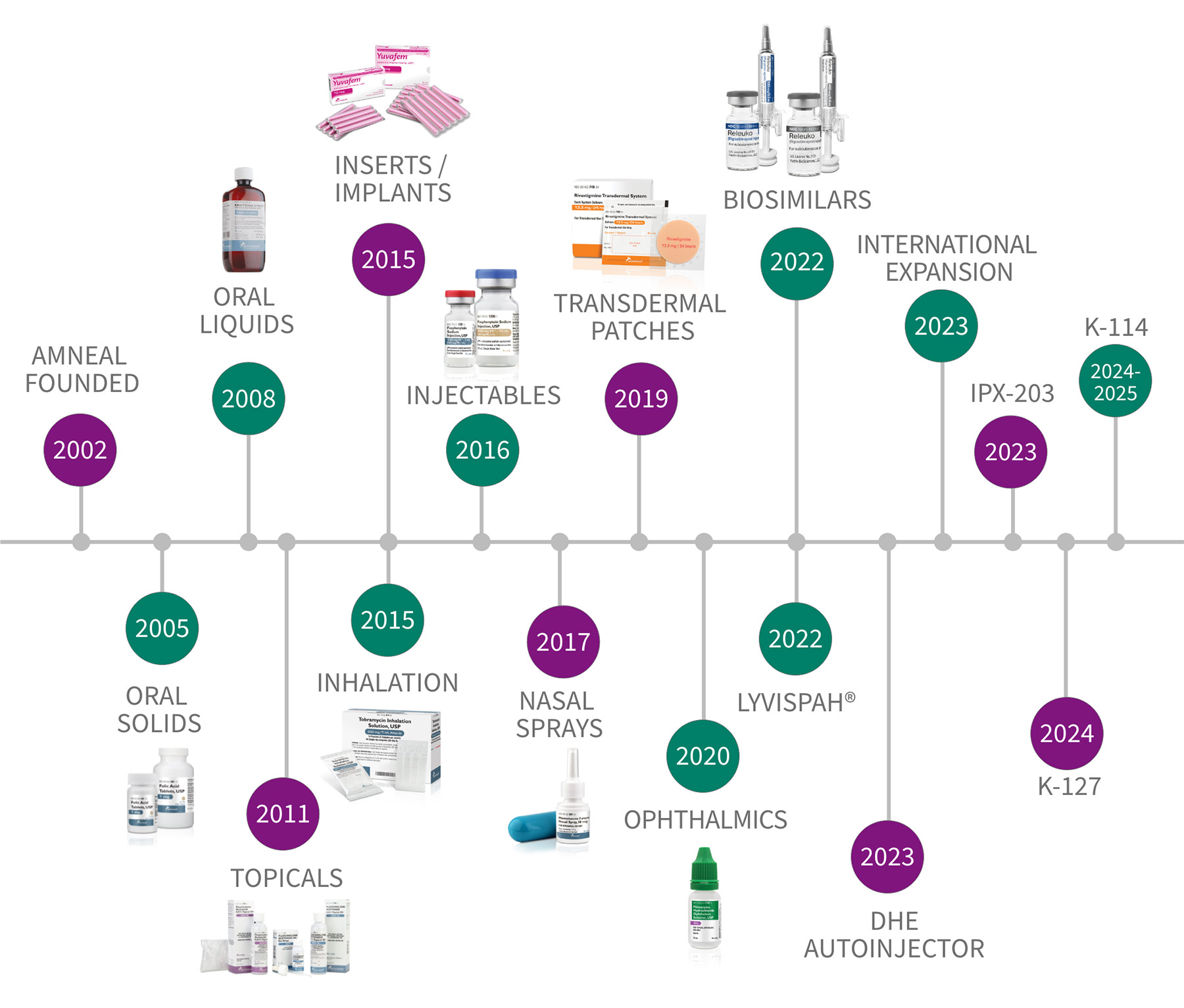 R&D Timeline
2002: Amneal Founded
2005: Oral Solids
2008: Oral Liquids
2011: Topicals
2015: Inserts/Implants, Inhalation
2016: Injectables
2017: Nasal Sprays
2019: Transdermal Patches
2020: Ophthalmics
2022: LYVISPAH®
2022: Biosimilars
2023: DHE Autoinjector
2023: International Expansion, IPX-203
2024: K-127 – 2024-2025: K-114
*Data as of June 2022
Learn more about our Specialty R&D pipeline here
Learn more about our R&D capabilities:
© 2023 Amneal Pharmaceuticals LLC. All rights reserved.