Total Rewards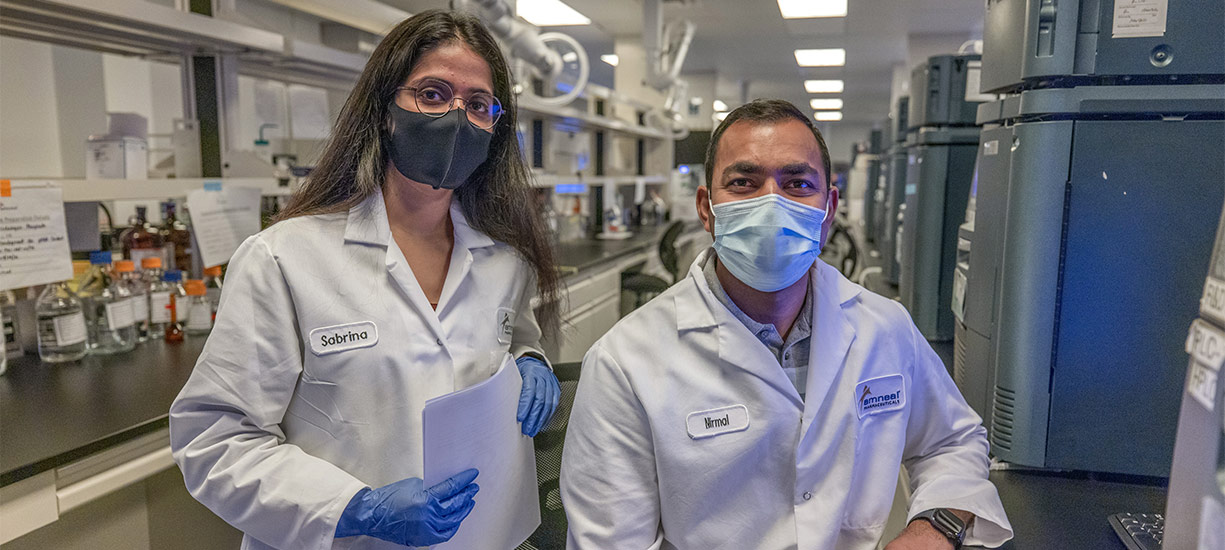 We share our success and reward achievement
At Amneal, our team members are the true drivers of our impact and success. Every day, we ask our colleagues to bring their best selves to work and be actively engaged, offer new ideas, and deliver real results. In exchange, we provide a Total Rewards program that is industry competitive, robust and designed to attract and retain the best and brightest talent.
At the heart of our Total Rewards commitment is a comprehensive, flexible and competitive benefits program that enables you to choose the plans and coverage that meet your personal needs. We also promote a work/life balance and employee well-being program that helps you enjoy your career alongside life's many other commitments and opportunities.
Every year, we review our Total Rewards program to make sure we're always improving, always staying competitive and always putting our people at the center of our success. We hope you'll explore what we have to offer, join our team, grow with us and celebrate our shared success.
The Transparency in Coverage Final Rules(opens in a new tab) require certain group health plans to disclose information, on a public website, regarding in-network provider rates and historical out-of-network allowed amounts and billed charges for covered items and services in two separate machine-readable files (MRFs).  The MRFs for the U.S. benefit package options under the Amneal Pharmaceuticals LLC plan are linked here: https://Health1.Aetna.com/app/public/#/one/insurerCode=AETNACVS_I&brandCode=ALICSI/machine-readable-transparency-in-coverage?searchTerm=84642814&lock=true(opens in a new tab)
Notice to Job Seekers – Beware of Hiring Scams
We have received reports of incidents in which people are fraudulently impersonating Amneal Pharmaceuticals staffing, recruitment managers, and employees. These unauthorized individuals have been engaging with job seekers on various online job-search websites, using the Amneal name and logo to make fraudulent offers of employment in an attempt to solicit up-front fees and obtain personally identifiable information from interested job seekers.
Amneal Pharmaceuticals:
Does NOT charge candidates an advance fee of any kind (such as fees for purchasing equipment).
Does NOT send checks to candidates for them to cash in advance of employment.
Does NOT conduct interviews via text or chat rooms such as Skype or Google Hangouts, AOL instant messenger.
Does NOT offer positions of employment without conducting a thorough recruiting and interview process that includes background, drug screen and reference checks.
Please note that any correspondence regarding employment should come from an authorized @amneal.com email address, or through an authorized Amneal LinkedIn or Indeed contact. We may also contact an applicant via text to schedule an interview, and that text message will be followed up with an email from an authorized @amneal.com email address.
If you receive unsolicited offers of employment from people claiming to work with Amneal Pharmaceuticals, we recommend you do not respond to their inquiries, do not open any attachments, and do not click on any hyperlinks in their email or text.