Amneal founded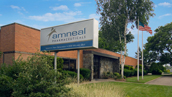 Amneal opens its doors in Paterson, New Jersey.
Manufactures first Rx product
Files first ANDA

Amneal begins manufacturing folic acid, its first prescription product. The company also files its first ANDA as Amneal Pharmaceuticals.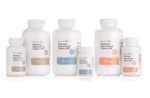 The first ANDA prepared and submitted by Amneal is approved (Metformin 500, 850 & 1000mg tablets)
Acquires ANDAs from Merck
Acquires ANDAs and facility from KVD
Acquires Akyma and launches Amneal label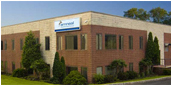 Amneal acquires a liquid Rx manufacturing/R&D plant in Branchburg, New Jersey, along with multiple ANDAs and product development IP from KVD.
That same year, the company acquires all assets related to five generic drugs divested by Merck KGaA and launches the Amneal label, going directly to market via its acquisition of Akyma.
Acquires InterPharm
Opens India R&D center

Amneal purchases Interpharm assets, including over 240,000 sq. ft. of manufacturing/R&D capacity in New York.

Later that year, celebrates the grand opening of its 75,000 sq. ft. R&D center, Amneal India.
Becomes 12th largest generics company in the U.S. (in TRx)
IMS Health shows Amneal Pharmaceuticals as the 12th largest generics supplier in the U.S. by number of prescriptions dispensed. This same study highlights 114% year-over-year growth of the company.
Opens consolidated, expanded distribution & sales operations in Glasgow, Kentucky
Acquires manufacturing facility in Piscataway, New Jersey

Amneal opens a 115,000 sq. ft. consolidated distribution and sales logistics center in Glasgow, Kentucky. The company also acquires a state-of-the-art R&D and manufacturing plant in Piscataway, New Jersey, allowing further expansion into new technologies and complex, niche products.
Acquires packaging facility in East Hanover, New Jersey
Becomes the 7th largest generics company in the U.S. (in TRx)
IMS Health lists Amneal as the 7th largest generics company in prescriptions dispensed. Amneal acquires a 110,000 sq. ft. packaging plant in East Hanover, New Jersey to support its tremendous growth.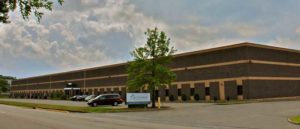 FDA approves new API and FDF facilities in India
The U.S. FDA inspects and approves two Amneal facilities in India — one for manufacturing active pharmaceutical ingredients (API) and the other for finished dosage-forms.
Acquires 1000+ MAs from Pfizer
Acquires assets from Actavis and Warner Chilcott
Acquires 60% of Creo Pharma
Creo Pharma in the United Kingdom is the first of many international transactions for Amneal. Creo supplies generic pharmaceuticals, commercial brands and specialist products to the pharmacy, hospital and wholesale sectors in the U.K.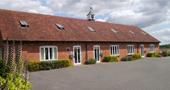 Acquires CoPharma
Acquires Pharmagenus
Acquires Bioeq
Opens International HQ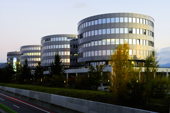 To oversee its expanding global operations, Amneal opens its international headquarters in Zug, Switzerland.
Acquires Actavis Australia
Acquires Epsilon India
Acquires inhalation manufacturing site in Ireland
Amneal adds to its international operations with acquisitions in Australia, India and Ireland. The 200,000 sq. ft. manufacturing facility in Cashel, County Tipperary in Ireland, is dedicated to R&D and the production of metered dose and dry powder inhalers (MDIs and DPIs) as well as biosimilars.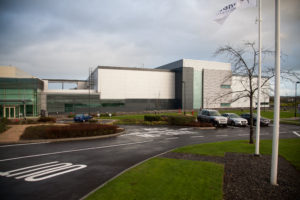 Adds distribution facility in Glasgow, Kentucky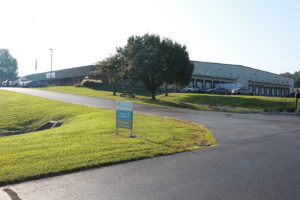 Amneal adds another distribution center in Glasgow, KY.
Completes expansion of both New York manufacturing facilities
Divests Amneal Australia operation
Divests CoPharma and Pharmagenus operations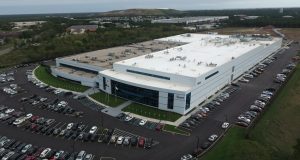 Expansion of the Amneal plant in Brookhaven, New York took the facility from 120,000 sq ft to 600,000 sq ft. in 2017.
Amneal and Impax Laboratories combine to form a more diversified, publicly traded Amneal (NYSE:AMRX)
Combination expands generics portfolio, pipeline and adds specialty business
Formally opened our new 81,100 square foot distribution facility in Glasgow, Kentucky
Divests Creo Pharma
Divests Amneal Deutschland GmbH
Expanded our Specialty CNS pipeline by signing licensing agreement with Kashiv BioSciences, LLC for the development and commercialization of orphan drug K-127 (pyridostigmine) for the treatment of Myasthenia Gravis
Announced definitive agreement to acquire majority interest in AvKARE, one of the largest private label providers of generic pharmaceuticals in the U.S. federal agency sector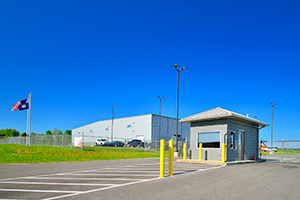 Completed acquisition of majority interest in AvKARE, business begins operating as an independent subsidiary of Amneal serving the federal healthcare market
Implemented sweeping COVID-19 response plan focused on prioritizing employee health and business continuity.
Supported U.S. government's request for medicines during COVID-19 pandemic

Acquired WHO-certified injectables manufacturing facility in Gujarat, India
Acquired Kashiv Specialty Pharma
Acquired Puniska
Operationalized new 85,000 square foot liquid manufacturing facility in New Jersey

Acquired substantially all of Kashiv Specialty Pharmaceuticals, LLC – expected to deliver substantial value for our Specialty and Generics businesses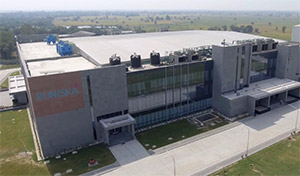 Acquired Puniska Healthcare in Ahmedabad, India – significantly enhancing our injectables manufacturing infrastructure & capacity
Acquired Baclofen franchise from Saol Therapeutics, expanding our institutional and specialty portfolio in neurology while adding commercial infrastructure supporting biosimilars.
Amneal enters U.S. Biosimilars market with the approval of FYLNETRA™ (pegfilgrastim-pbbk), RELEUKO® (filgrastim-ayow) and ALYMSYS® (bevacizumab-maly)
Launches LYVISPAH® expanding Specialty portfolio
Completes first full-clinical NDA submission (IPX203)
Launches First Injection Large Volume Bag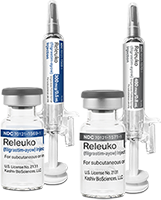 Received first product approval in China
Added two Biosimilars to U.S. Pipeline, Expanding Oncology Portfolio
Signed long-term agreement with Orion to distribute Amneal Generic products in Europe, Australia and New Zealand
Signed long-term agreement with Sterimax to distribute Amneal injectables in Canada
Launched Third Biosimilar with FYLNETRA™ (pegfilgrastim-pbbk) in the United States
Launched Ophthalmic portfolio in India
Received 505(b)(2) NDA Approval from FDA for PEMRYDI RTU®, a Ready-to-Use Oncology Injectable
Boosted injectables capabilities to 4 facilities and 19 production lines