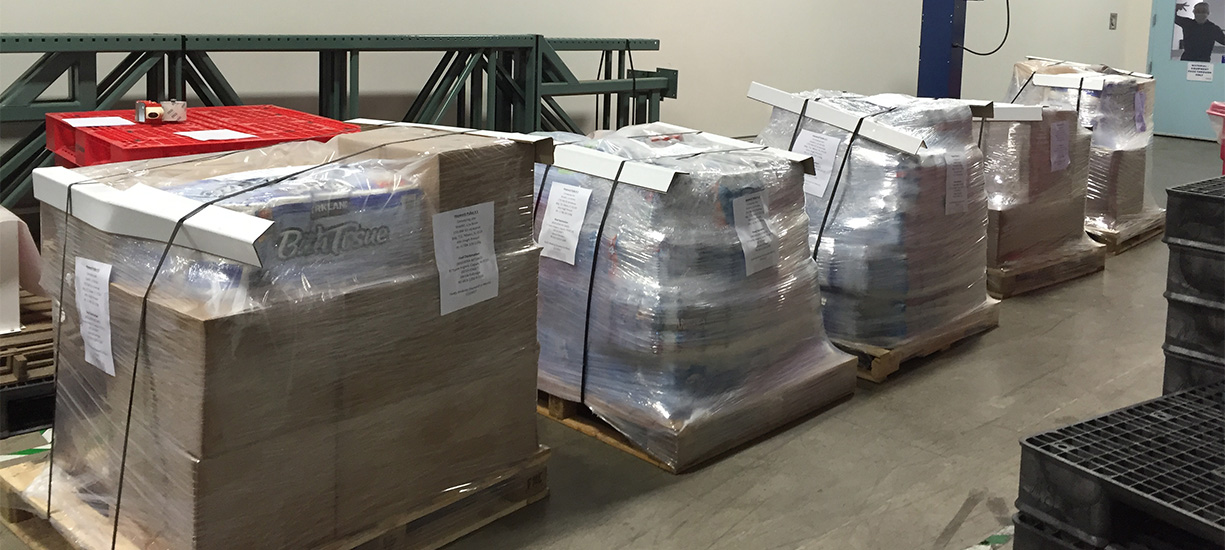 Our Commitment to Patients and Communities Shines Through Hurricane Maria
April 13, 2018
We're a company focused on action – and giving back is an important part of how We make healthy possible for patients and communities.
In September 2017, as tens of thousands of Puerto Rico residents began picking up the pieces following Hurricane Maria's destructive path over the island, people across our company began mobilizing efforts to help.
We also value relationships with our customers, doctors and patients.  So when Droguería Betances reached out for help shortly after the disaster, we immediately engaged our colleagues in collecting much-needed supplies for our Puerto Rico neighbors.
After two weeks of effort, our teams proudly shipped pallets of collected supplies, water and food to Drougeria Betances, who then distributed them to people in some of the hardest hit areas.
But our commitment didn't stop there. Our Impax specialty business markets proprietary products that meet important medical needs and one of our key areas of focus is central nervous system disorders (CNS) – particularly Parkinson's disease and migraines.
As you can imagine, people who experience either of these conditions often rely on daily medications to help manage their symptoms. With the island struggling to meet basic needs, access to important medications became a growing challenge.
Meet Lilliam Lugo-Leon. Lillian is an Impax specialty rep based in San Juan.  Debris, gasoline shortages and lack of power made getting around the island difficult. But Lilliam knew that patients would be relying on doctors to help them get their much needed medications.
Despite facing her own personal hardships – a lack of electricity and water at her own home, and sporadic cell phone coverage, Lilliam set out to make sure that the neurology offices in her territory had some supply of medicine for their patients.
She reached out to fellow representatives to help her identify the neurology practices that reopened in the early days and weeks following the storm. Lilliam's mission was to supply the doctors with medicine samples that could then help patients manage the effects of their CNS disorders.
"So many lives have been impacted by this hurricane, I just wanted Puerto Rico's Parkinson's disease patients and migraine sufferers to return to some degree of normalcy," Lilliam explained."
We make healthy possible. Not just words, but actions. Congratulations to Lilliam and all colleagues for your passion in helping others.
See How We Touch People's Lives
© 2023 Amneal Pharmaceuticals LLC. All rights reserved.