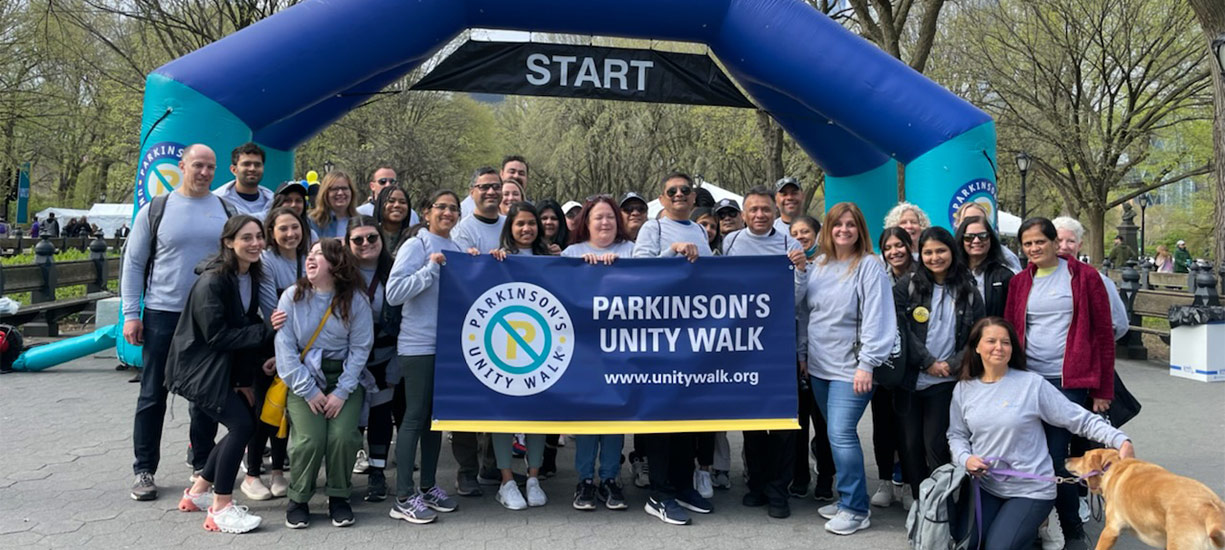 Making "Connections" with the Parkinson's Community
May 18, 2022
We're a growing leader in Parkinson's. And we believe that leadership comes with responsibility – responsibility to deliver effective treatments, to make them accessible for patients and to earn trust by forging genuine connections with the patient communities we serve.
We're exceptionally proud of the progress we've made in each of these areas, but what really inspires us is truly getting to know the challenges Parkinson's patients, care partners and healthcare practitioners face in treating this debilitating disease and then finding ways to apply our expertise, capabilities and resources to help.
One of the ways we learn these first-person perspectives is through our Parkinson's Connections, which represents our deep commitment to supporting national and regional Parkinson's advocacy organizations as well as local patient support groups and events. 
Not only do we focus our resources on broadly supporting Parkinson's education, awareness, and research, but we also seek and support programming closer to patients and families – like Amneal's annual sponsorship of the Parkinson's Unity Walk in New York City's Central Park. 
Events like this, and the hundreds of similar activities we support in communities nationwide, are special because they enable us to provide localized support for people with Parkinson's disease, building connections with patients who may be feeling isolated post-diagnosis. 
And through those connections, we also inspire our employees to keep innovating, volunteering and delivering so that our work touches even more lives.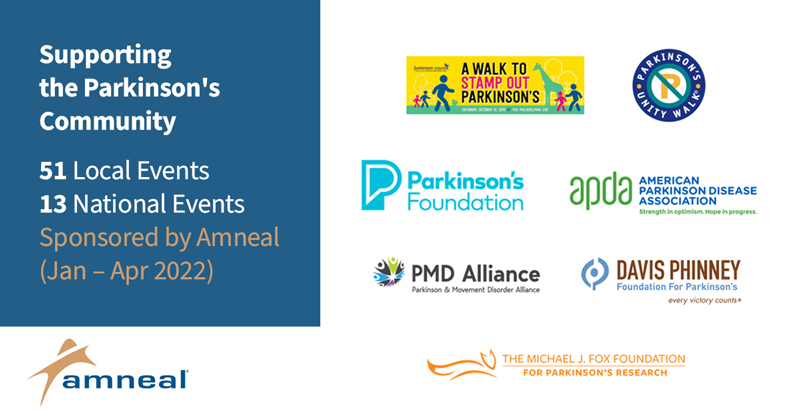 Parkinson's Community Events Sponsored by Amneal
From January 2022 through April 202251 local events
Estimated PD Community Attendance Reach: 14,510
Key Organizations:
APDA Local Chapters
NeuroChallenge Foundation
Dallas Area Parkinson's (DAPS)
Parkinson's Foundation Local Chapters
The Cleveland Clinic13 national events
Estimated PD Community Attendee Reach: 7,600
Key Organizations:
Parkinson Foundation Moving Day Walks
APDA Optimism Walk
Unity Walk
See How We Touch People's Lives
© 2023 Amneal Pharmaceuticals LLC. All rights reserved.