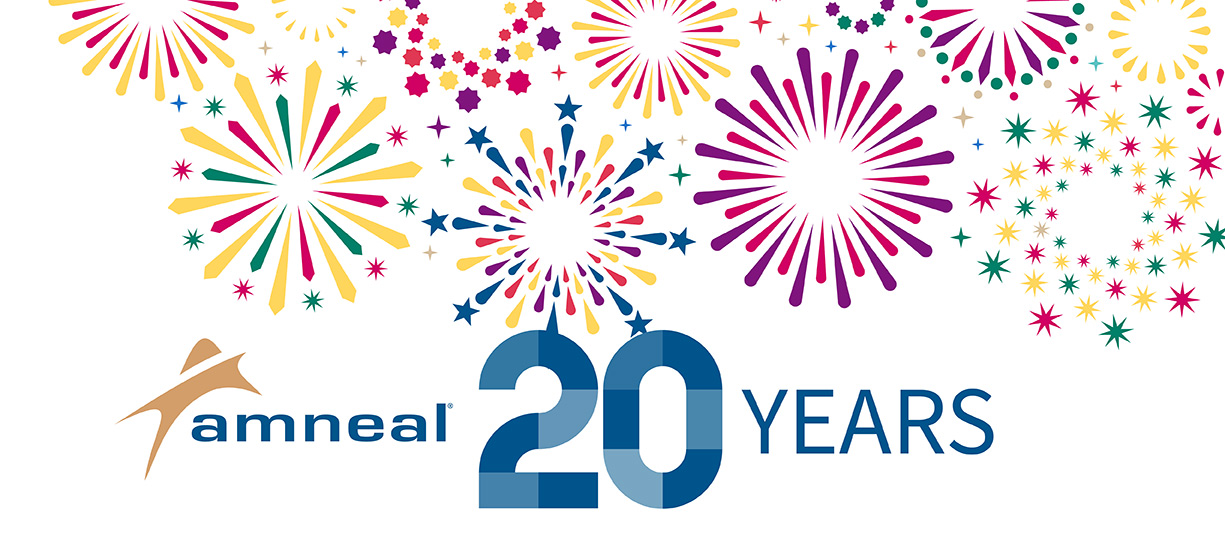 Celebrating 20 Years of Delivering Affordable Access to Essential Medicines
August 22, 2022
In 2002, Amneal was born. Our purpose was simple, yet powerful. We wanted to help alleviate the cost of essential medicines after witnessing firsthand the heartbreaking decision patients often had to make between purchasing food or their prescriptions.
Twenty years later, we continue to touch lives in profound ways. And while the numbers behind our 20-year impact are impressive – from the innovations in affordable medicines we've brought to market to the patient and family lives we've improved – they don't tell our full story.
The Amneal story is also about the standard we've raised for quality. The patient and neighboring communities we've supported. The customers we serve. The memories we've made. The challenges we've overcome. The opportunities we've earned. The careers we've nurtured. The success we've achieved. The Amneal family we love.
What was once a dream has become a very successful reality. Because together, we've shown what's possible when you dream big, execute passionately and never give up.
We make healthy affordable. We make healthy accessible. We make healthy possible… for you, for your family and for the world.
Our story is just being written. And we can't wait to drive the next chapter of growth in Generics, Biosciences, Specialty, International and Distribution!
See How We Touch People's Lives
© 2023 Amneal Pharmaceuticals LLC. All rights reserved.