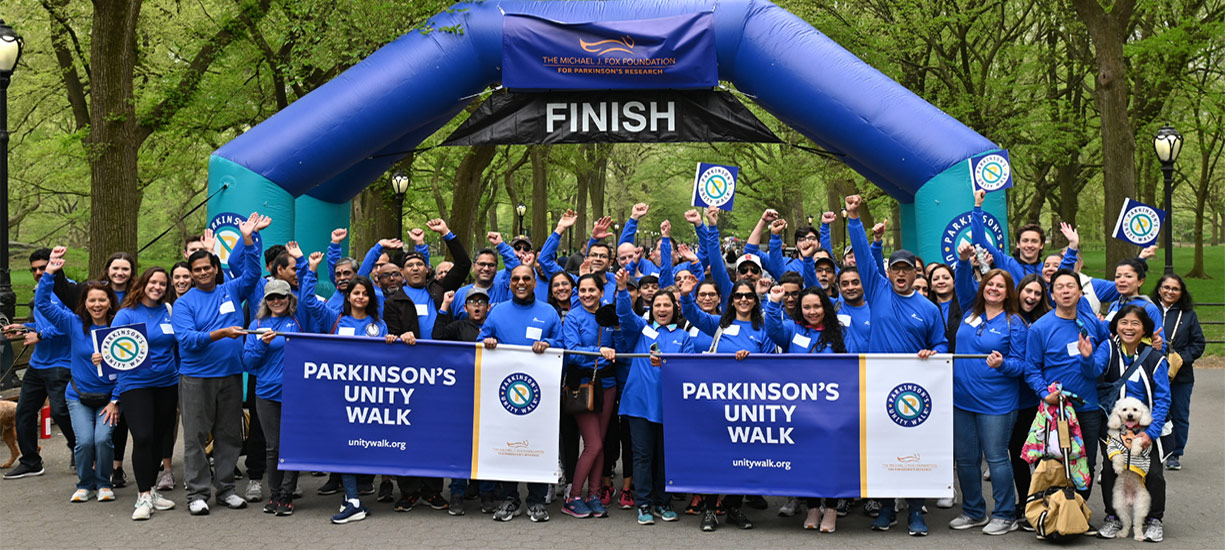 2023 Parkinson's Unity Walk in NYC
May 17, 2023
We continued a very special tradition on April 22, 2023.
70 members of our Amneal family, including Chirag Patel, Co-CEO, and Joe Renda, Chief Commercial Officer – Specialty, walked alongside the Parkinson's community in NYC's Central Park as part of the Parkinson's Unity Walk. It was a special time focused on community and raising awareness and research funds.
Events like this, and the hundreds of similar activities we support in communities across the U.S., are special because they enable us to provide localized support for people with Parkinson's disease and care partners. They also inspire our employees to keep innovating, volunteering and delivering so that our work touches even more lives.
The Michael J. Fox Foundation (MJFF), 2023 Parkinson's Unity Walk : https://give.michaeljfox.org/event/2023-parkinsons-unity-walk/e425838 (opens in a new window)
See How We Touch People's Lives
© 2023 Amneal Pharmaceuticals LLC. All rights reserved.